Managed internet that works, sent straight to your door.
Check out the ways our clients are winning:
Choose from our range of powerful self-serve units and onsite support packages.
"This has been an excellent experience, thank you!"
Eric Dantin | VOLKSWAGEN Group of America, Inc.
"The PopUp WiFi worked magically - thank you!"
Gabe Kleineman | Obvious Ventures
"Honestly, you made my life so much easier. I'm not a technical person so PopUp WiFi saved me a huge headache. We really hammered the network and it performed amazingly under stress. Installation took less than 30 minutes and once it was set up I never had to think about it again. It just worked."
Gabriel | ABC DataHack
"That was awesome. Could not fault it. What a great product and service!"
Joshua Gates | eBay
We've worked with big brands, small brands and everyone in between.
And we can tailor WiFi to power just about every sort of event you can think of...
Reliable internet is essential to your corporate event's success. Our conference and exhibition clients trust us to support critical functions like delegate registrations and access, check-in kiosks, scanning tickets, cashless transactions, running event apps and providing priority presenter internet.
Check out out FAQ section where we answer burning questions, like:
Can I use the WiFi to collect customer's email addresses for my database?
Will there be live support to make sure everything runs smoothly for the duration of my event?
How does temporary internet work?
Will there be live support to make sure everything runs smoothly for the duration of my event?
Or dive into our blog with more WiFi hints, tips and how-tos than you can poke a high-gain antenna at.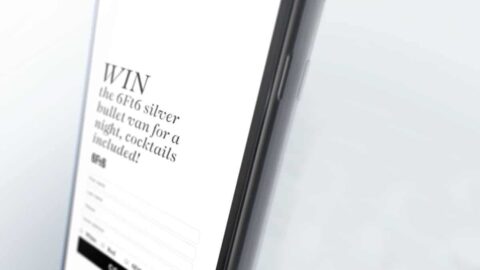 Events can be a sensory overload! Planting your message right into the middle of everyone's favourite screen – their phone – is a measurable way to capture people's attention and turn an in-person interaction into
Read More »
Or contact us to get a quote straight from one of our event WiFi experts.